Pursuing the art and science
of investment management.
Access disciplined investment strategies designed to help you achieve your goals.
Macro-Driven Asset Management
Thoughtfully designed for both the ups and downs of full cycle markets.
Advanced Planning & Consulting
Objective. Strategy. Results. 
Big picture thinking guides clients to long term results. 
Fiduciary First Principles
Our loyalty to our clients means their best interest always comes first.
OUR  INVESTMENT MANAGEMENT
Asset Management with A Modern Touch
Our investment philosophy honors Nobel prize-winning contributions to portfolio management:
From legacy principals of diversification and efficient markets to more recent breakthroughs from behavioral finance on the irrationality of market participants.
What's it mean for investors?
Responsive investment strategies built to navigate the changing world of opportunities and risk.
Opportunity evolves and risk never stands still. We help clients adapt to the changing nature of markets, proactively adjusting portfolios and financial plans to reach their most important goals.
After beginning his career in 1994 as a wealth manager in Houston, Texas, Dean Harman now leads Harman Wealth Management as Founder out of The Woodlands, Texas.
Dean Harman is an active leader in the independent financial services industry advocating for access to qualified, client-first financial strategies. Since 2013, he has served on the board of the Financial Services Institute and is the chair for 2017.
Dean has been quoted and published in media outlets such as The Wall Street Journal, the New York Times, Newsweek, Kiplinger's, Smart Money, Investment Advisor, and The Journal of Financial Planning.
Along with investment leader Christopher Riggs, Dean co- founded Alphalytics Research, a subscription-based research publication serving investment professionals across the U.S. Harman is a graduate of Clemson University and serves on the advisory board for The College of Business and Behavioral Sciences at Clemson.
Sam Johnson has been guiding business and financial service organizations for more than three decades. Within Harman Wealth Management, Sam provides functional leadership over business operations as well as overseeing insurance activities.
Sam has an extensive experience from both inside and outside the financial industry, enabling him to give a unique perspective when it comes to guiding clients in their financial journey. He has served as a leading member of HWM investment committee since its origins.
Mr. Johnson attended the University of Texas at Austin.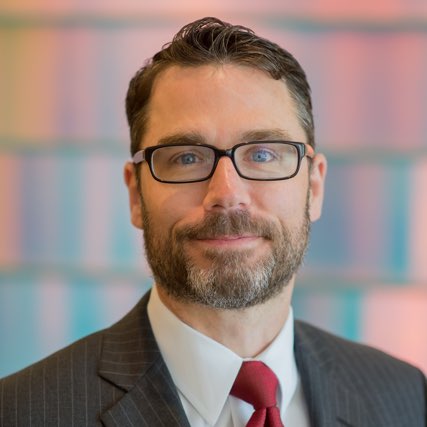 Christopher Riggs serves as the portfolio strategy and research leader responsible for portfolio design, construction, and monitoring. He leads the HWM investment committee as well as institutional services.
Riggs leverages his deep subject matter expertise of the U.S. business cycle in shaping portfolio strategy toward opportunities and risk. He regularly conducts extensive macroeconomic research, frequently writing about the integration of economic matters with markets.
Riggs also heads Alphalytics Research, a subscription-based macro-economic and investment strategy service to investment professionals across the U.S. The service emphasizes rigorous and robust data analytics in the context of the U.S. business cycle.
Prior to Harman, Mr. Riggs worked with Hewitt Associates in consulting engagements with various Fortune 500 companies across the U.S. Riggs holds a Doctorate of Jurisprudence (J.D.) from the University of Houston and received a M.A. from Texas A&M University.
David Walkup serves as a business development leader for Harman specializing in private client engagements and strategic initiatives. His extensive experience in working with corporate professionals, business owners, and executives establishes him as a invaluable partner to his clients.
David entered the industry in 1993, first as a Wealth Management Advisor in private client services at Merrill Lynch. He later joined Legacy Trust, Houston-based family office trust company.
David graduated with a B.A. in Economics from Louisiana State University.

Tina Matthews has been working as a valued advisor to Austin area clients since 2002. By clarifying long-term goals and implementing a step-by-step processes, Tina brings experience, discipline, and direction to her clients.
As a Certified Divorce Financial Analyst (CDFA), Tina is skilled in advising individuals in making critical decisions through all the stages of the divorce process. She frequently speaks as subject matter expert for divorce education forums and support groups.
Tina obtained a B.B.A. in Finance and Accounting from St. Edward's University. She also holds certificates as a Chartered Financial Consultant (ChFC®) and a Retirement Income Certified Professional (RICP®).
As a veteran advisor, Bill Johnson supports his clients in achieving their most important financial objectives. His extensive experience spans both financial services and industry leadership.
Bill's advisory expertise spans a broad spectrum from insurance analysis to income planning and wealth preservation strategies.
Mr. Johnson hold a B.S. in Business Administration from the University of Houston.
Cynthia Mogensen functions as both advisor and business development coordinator for The Woodlands/North Houston region. She is an active representative for Harman at local events and associations.
Cynthia excels in her commitment to client service and education. Her passion is working closely with clients through the financial planning phases of their lives enabling them to achieve long-term success.
Cynthia obtained her B.B.A. in Finance with a focus in Personal Financial Planning from the University of Houston.
Sign Up for Our Periodic Insights
Keep Up with Our Latest Thinking